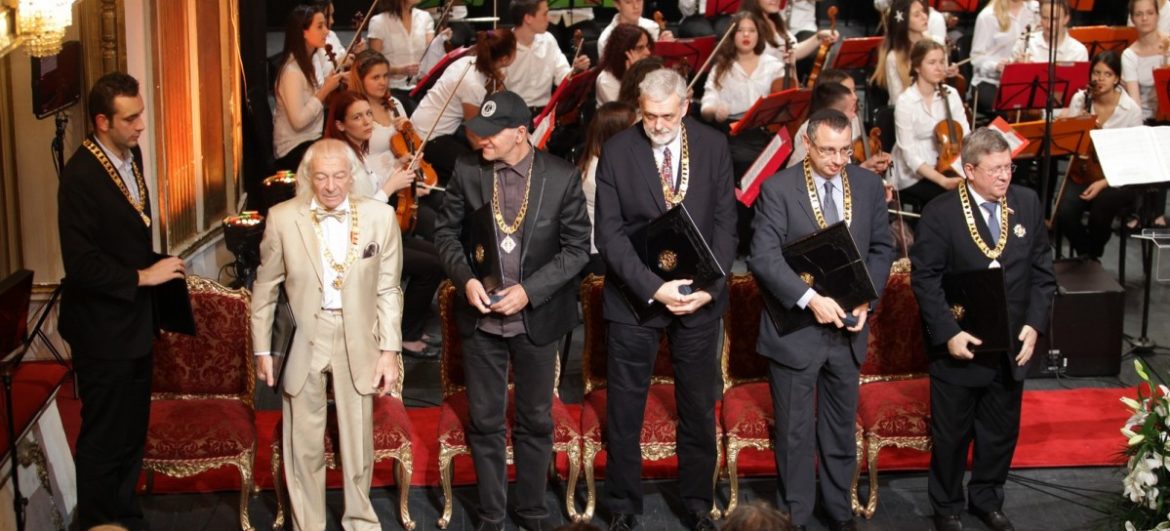 Karic Brothers award Ceremony in 2013
1. For the promotion of Balkan music and culture in the region and worldwide – Vlatko Stefanovski, a guitar player,
2. For the field of scientific and research work – Academician Sergey Panteleymonovich Sitko, professor of nuclear physics, who researches and applies quantum medicine,
3. For the field of journalism, reporting and publishing – Zefirino Grasi, Editor-in-Chief of Politikin Zabavnik children's magazine, and general director of Politika AD,
4. For business and economy – Zvonko Bogdan Winery,
5. For humanitarian activity – Alexandr Porfiryevich Torshin, President of the International Humanitarian Foundation Saint Sabbas the Sanctified and Deputy Chairman of the Russian Duma, and
6. For the preservation of peace, cooperation and friendship among nations – Rabbi of Serbia Isak Asiel,
7. For preservation of the tradition and the historical heritage of the Serbian people – Đorđe Mihailović, the guardian at the Serbian cemetery Zeitinlik in Thessaloniki.